Human life has been given to us to do worship of Supreme God Kabir Sahib. The sole aim of this human life is to achieve liberation. The gist of all the scriptures is, that by taking naam (mantra) from a Complete Guru (he who has the three naams and also the authority to give naam), one should get rid of the illness of birth and death, which in other words is called salvation or "Moksha".
Supreme Saint Rampal Ji Maharaj is the only Complete Guru in the whole of this universe at this point in time who can impart the true mantra (initiation) to his disciples by which they can achieve salvation or Moksha.
God Kabir is generally known to the masses as "Kabir Das", The Weaver Saint of Varanasi (Banaras or Kashi, India). The irony is that Supreme God Kabir ...
Satguru Rampal Ji Maharaj was born on 8 September 1951 in Village Dhanana, Tehsil Gohana, District Sonipat (Haryana) in a family of farmers.
Respected Garibdas Ji was born in 1717 A.D. He met God Kabir Ji at age of 10 years in a field named Nalaa in 1727 A.D. and departed to Satlok in 1778 A.D..
In all our religious texts and scriptures, the glory of that one Prabhu / Master / Rab / Khuda / Allah / Ram / Sahib / God / Parmeshwar has been sung by clearly writing His name.
For a worship to be successful and productive one has to follow the boundaries of worship. Without following these rules one cannot derive the benefits of true bhakti.
This is a true story of 'Creation of Nature' but someone reading it for the first time might feel that it is baseless. However it is the most authentic account with ample evidences from our Holy Scriptures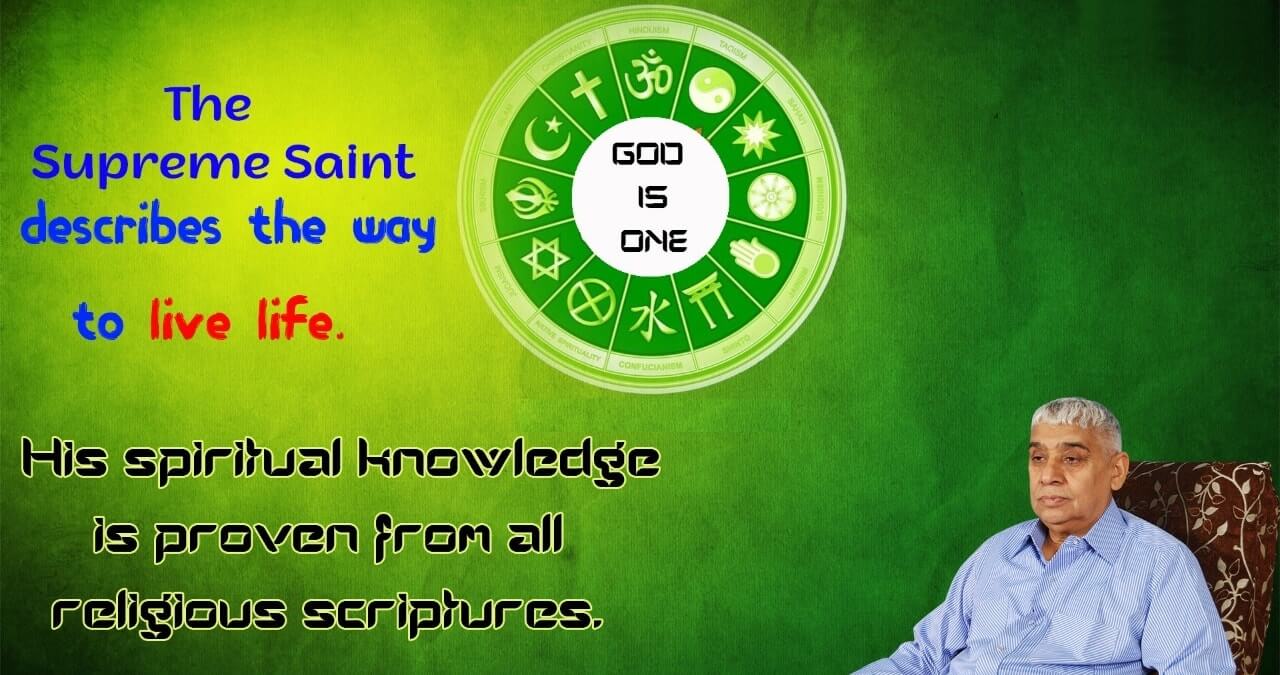 Way of Living
The Book "Jeene Ki Raah (Way of Living)" is worthy of being kept in every home. By reading and following it, you will remain happy, both in this world and the other. You will be saved from sins. Ruined families will become prosperous.
Read More...
---